Scaffle transforms your engagement capability
Scaffle is the
only

software that helps your team plan for and manage engagement.
Australian owned, and hosted cloud software. Built with security and privacy as a priority.
"I love how flexible it is, you're not obliged to fill in everything, and you can mix and match"

trial user, Department of Employment

"I like the idea that you can get nudged along on a journey to consider different (and perhaps better) approaches"

trial user, Department Industry, Innovation and Science

"I like getting connected with peers who have been there done that, before"

trial user, Department of Employment

"Breaking down the silos is really beneficial - people are often doing similar work but don't know or go looking"

trial user, Department of Foreign Affairs and Trade

"When I first started I heard all the document terms but didn't understand, this makes it much easier to understand"

trial user, Department Industry, Innovation and Science

"I love being able to see what other people have done before"

trial user, Department of Employment

Get started faster
Instant engagement plans for a tailored starting point
1. Enter key details

All of which you can change later

2. Instant draft

Immediately you have a starting point, complete with ideas for engagement activities

3. Get creative!

Edit right in the page, add activites, and export to MS Word
Coordinate within and between projects
Get visibility of stakeholder activity across your organisation as you plan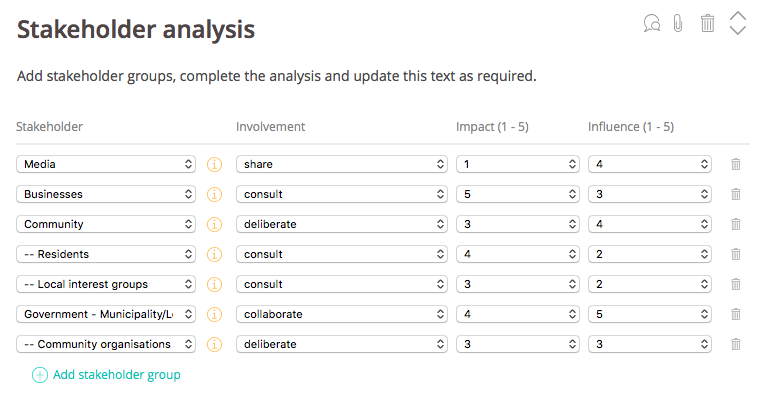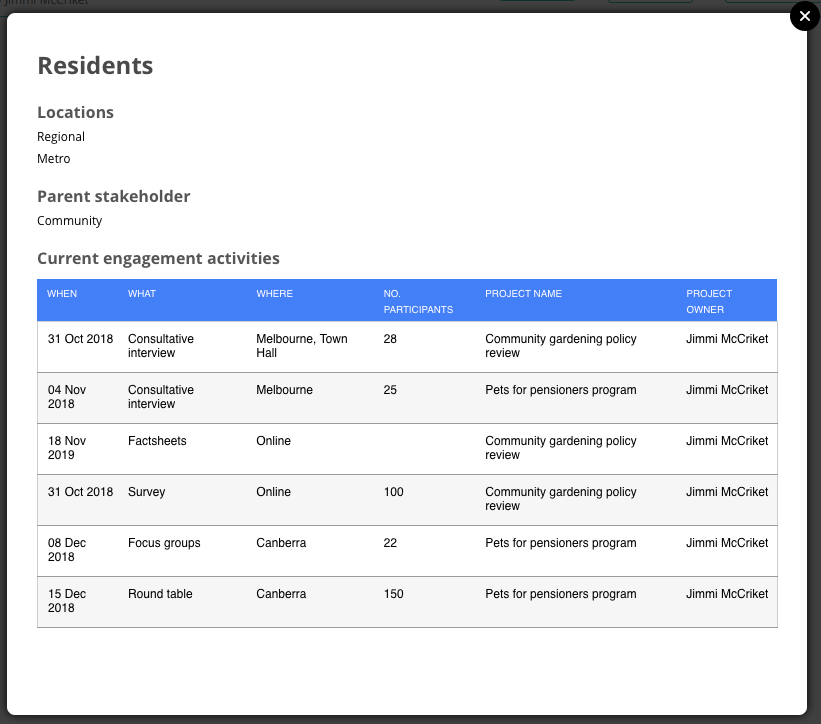 Collaborate with confidence
Invite collaborators and share plans
Use the gantt view to coordinate work during delivery
Assign and resolve comments to manage workflow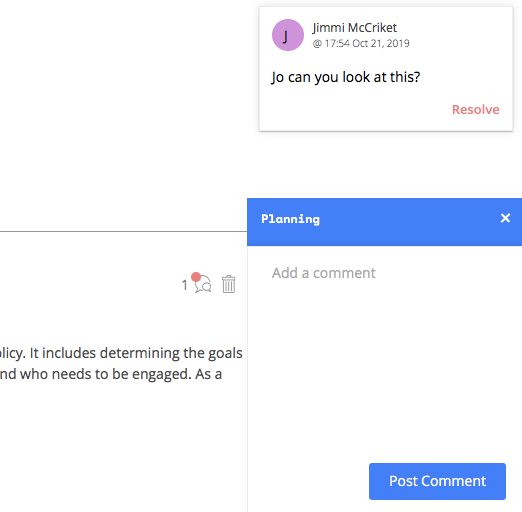 Learn as you work
Engagement planning can be overwhelming.
Scaffle Engage connects you to resources, tips, tricks, tools and providers.
Browse engagement techniques, tools, providers and content from our engagement planning book "Choose to Engage"
Get estimate ranges to learn how much you could expect to pay for external help - so there are less surprises at procurement stages
Work confidently
Customised templates guide staff in specific engagement scenarios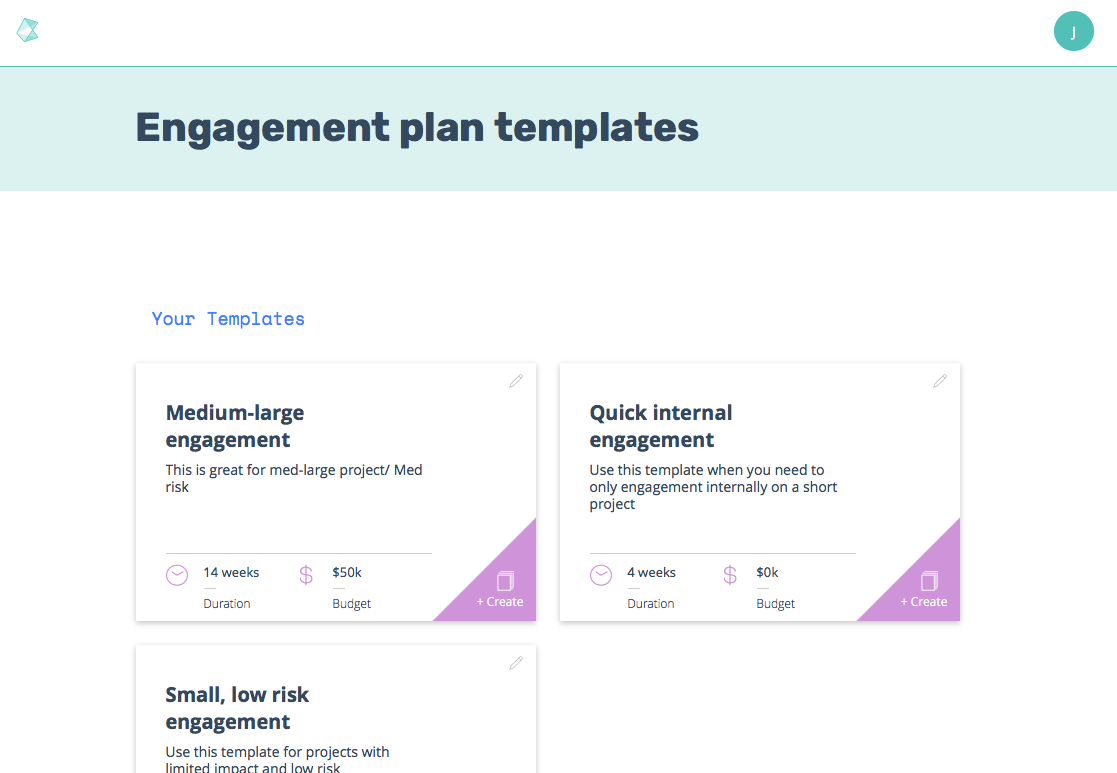 Templates demonstrate best practice
Find a similar project

Browse hand-picked example plans

Get customising

Tailor the plan your needs
Pre-populated sections
help users know what to include and where to look for resources or policies.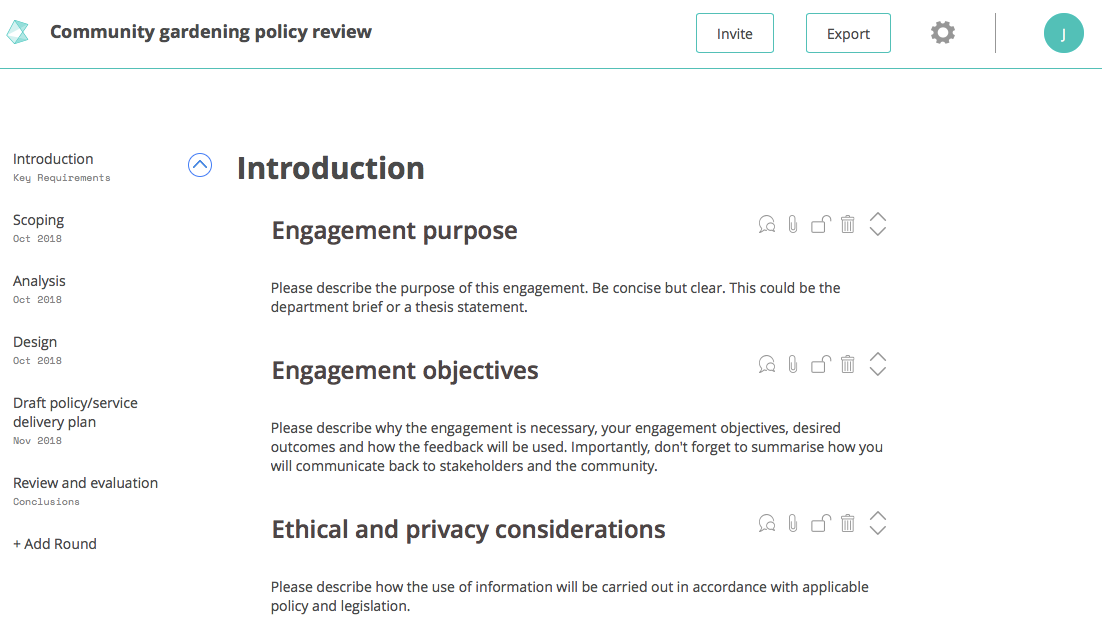 Start telling the story of your engagement work
Earn trust through engagement reporting
Build your whole organisation's capability by gaining visibility of your engagement activities.

Report on your engagement activities, spot patterns, and improve.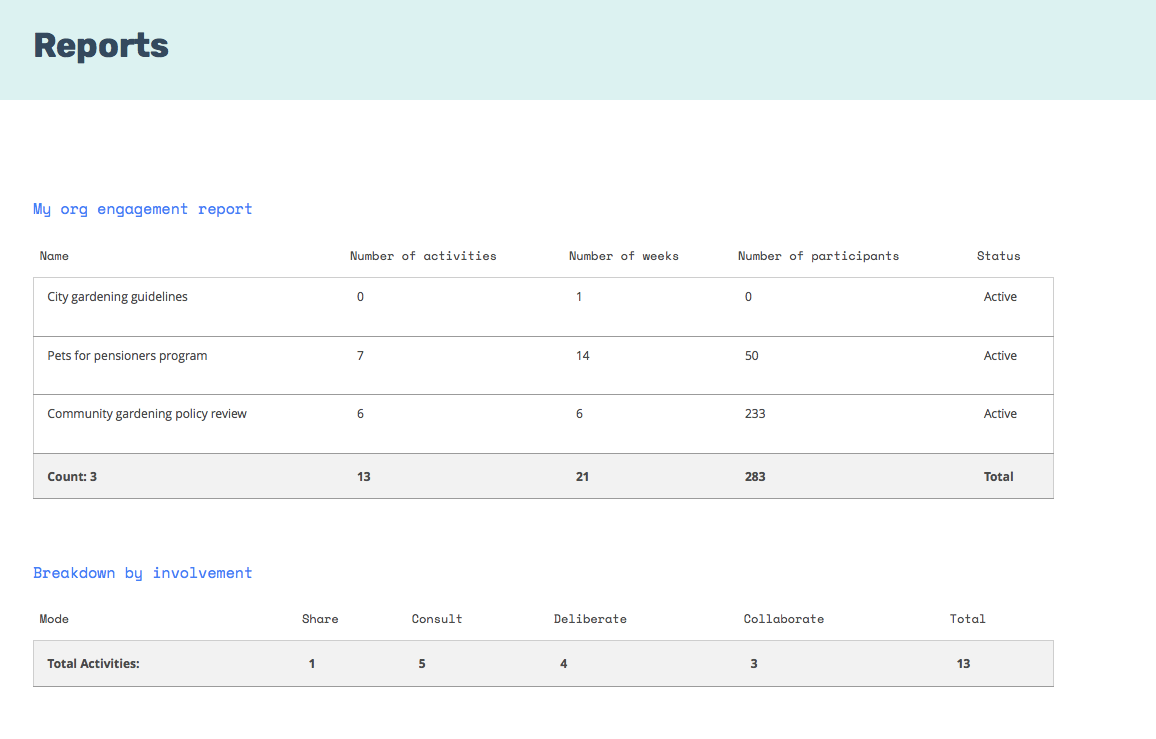 Ready to start enabling your team with the tools they need to plan better community engagement?
Sign up below for an obligation-free 30 day trial.