The best way to plan and manage an engagement project
Request A Demo
Scaffle is an engagement planning tool, partially funded by the Australian Government, that makes it easier to deliver better engagement projects. We are now offering discounted trials.
Get in touch to learn more.
It takes a lot of time, money and effort just to get an engagement project off the ground. Scaffle simplifies project planning and management, so you can focus on your stakeholders.
MANAGE your entire engagement project in one place
Instantly generate an engagement plan
Discover over 100 engagement activities and tools
Manage all of your reporting and commentary
Collaborate with your team
Scaffle is not a stakeholder-facing platform, but it can help you use your existing platforms better.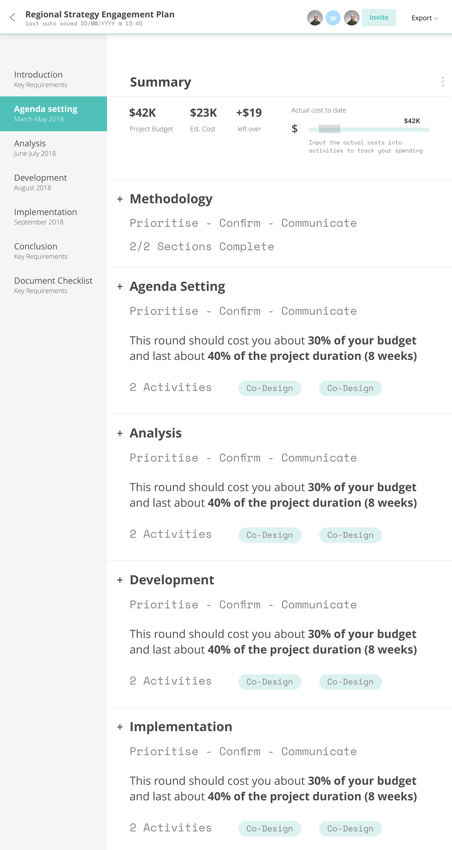 ELEVATE your whole organisation
Scaffle's benefits grow the more it's used by your entire staff. Our enteprise trial customers can use Scaffle to:
Improve overall engagement quality and staff capability
Improve uptake of existing stakeholder engagement tools
Get a birds eye view of all engagements past and present
Increase internal coordination
Reduce engagement duplication and "consultation fatigue"
Encourage compliance to internal policies and guidelines
Partially funded by the Australian Government's Business Research and Innovation Initiative (BRII), Scaffle is currently under development by the team at Collabforge.
We are working closely with our partner agencies to deliver Scaffle Version 1.0 this year.